Most people consider the music they listened to in High School to be the best music. It's been happening since the 50's and wasn't any different in the 90's when I was in High School. The time when Grunge and Alternative music ruled the airwaves and no one knew who Justin or Britteny were still known for being on the Mickey Mouse Club, and Justin Bieber was still a broken condom pregnancy in his mother's belly. Ah...good times.
So today I step into the way back machine and look at the top ten songs from that era according to me.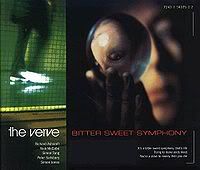 10.
"
Bitters
weet
Symphony"
-
The Verve
(
1997)
I first heard this song, or rather saw this song, on MTV. You see kiddies there was a time when MTV actually played music. Part of the British Re-Invasion of the 90's, the song came off the The Verve's third album "Urban Hymns." The song peaked at number 12 on Billboard, and marked the bands only hit stateside. Sadly a legal battle with the Rolling stones over the fact that the band had sampled the Andrew Oldham Orchestra recording of their song "The Last Time."
without permission, caused the band major problems. The resulting stress of the lawsuit, and losing almost all the money made from their biggest hit, saw the band break up in 1999. Only to reunite in 2007 and then break up again in 2009.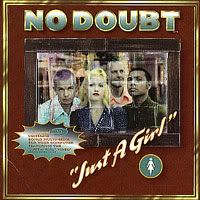 9. "Just A Girl" -No Doubt (1995)
Before Gwen Stefani was a "Holla Back Girl" she was "Just a Girl." You see what I did there? Anyway this was the first big hit for the band No Doubt. I first heard this on a local Alternative station that has since gone belly up and changed formats a few times. The song reached 38 on the Billboard charts. This song is often over shadowed by No Doubt's follow up song "Don't Speak." I also really like that song, but I decided to limit myself to one song per band on this list. In 2004 the band took a break and rumors began to circulate that band had broken up after Stefani began her solo career, but the band downplayed these rumors. In 2008 the band started work on a new album, but has yet to release it, but toured together in 2009.

8. "Basket Case" -Green Day (1994)
Some kids these days think that "American Idiot" was Green Day's first album. It's true, just ask around. Thing is it wasn't. What you are seeing now is the second coming of the band. The year was 1994. The album was Dookie, their third. The songs on this album are not the political statements that one who only knew the modern Green Day have grown to love. Instead we have songs about Drugs, panic disorders, and masturbation. Basketcase wasn't the biggest hit from the album, that honor falls to "When I Come Around.", but I still think this is one of thier best.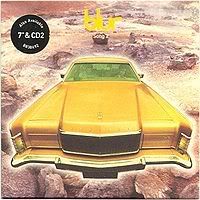 7. "Song 2" -Blur (1997)

I had been a fan of Blur even before I heard this song. Songs like "There's No Other Way", "Girls & Boys", and "Parklife." had all been favorites of mine. Song 2 however was far better then any of those, and most other Americans agreed. This song is just fun. With it's heavy riff. and "Woohoo!" chorus, it's very hard to not like. In 1999 Blur went on hiatus and frontman Damon Albarn went on to found the animted band Gorillaz. Since then the band has got back together from time to time to tour or record a song or two, but none has hit as big in the US as Song 2.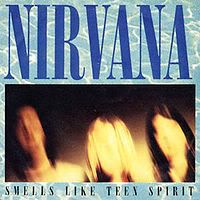 6. "Smells Like Teen Spirit" -Nirvana (1991)
Not putting this as number one is crime as serious as not putting "Come on Eileen" as number one on a list of greatest 80's songs. (Just to note. I loathe Come on Eileen.) But it's not my favorite, so there. This is my list after all. This is the song that is credited with starting the grunge movement. Really, so much has been said about this song that I would just be repeating at this point. Sadly Kurt Cobain killed himself in 1994, and we will never know what Nirvana could have done.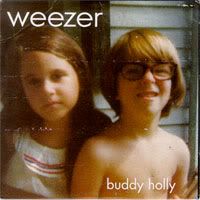 5. "Buddy Holly" -Weezer (1994)
"What's with these homies dissing my girl?" That is how Weezer's 1994 hit, Buddy Holly begins. Like a-Ha's "Take On Me" before it, one of the main draws for this song was the music video which found the band thrown right in the middle of an episode of "Happy Days." This was how I first heard this song on MTV (holds for gasps of shock). The song was so catchy that I went right and bought their self titled debut (Which would later be known as The Blue Album.) and found I identifed with their brand of Geek rock. Weezer have had a long and sucuessful career. Releasing their 7th album "Raditude" in 2009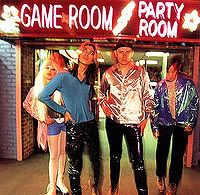 4. "1979" -Smashing Pumpkins (1995)
I have a holy trinity when it comes to music and it goes like this. Oasis, Weezer, and then The Smashing Pumpkins. 1979 came off the massively huge in size and sales "Mellon and the Infinite Sadness." Seriously that album was everywhere in 95/96. You just couldn't get away from it. There are a ton a good songs off this thing, but my favorite was always 1979. In 1996 the bands drummer Jimmy Chamberlin and touring keyboardist Jonathan Melvoin both over dosed on heroin. Chamberlin survived, but Melvoin wasn't so lucky. The resulting fall out saw Chamberlin kicked out of the band and Corgan, Iha, and D'arcy to continue as a trio, but this only lasted a few years as Jimmy Chamberlin returned to the band in 1999, just to have D'arcy leave later in the year. She was replaced by former Hole bassist Melissa Auf der Maur. Despite all this the Pumpkins called it quits in 2000. In 2005 Corgan took out a add asking for all the members of the Pumpkins to reunite, but only Jimmy Chamberlin responded. Cogan moved ahead with new plans for the Pumpkins. Chamberlin then left the group again with only Corgan left out of the original members.
3. "Dragula" -Rob Zombie (1998)
The 1998 break up of White Zombie didn't slow it's lead singer Rob Zombie down at all, as he released this ode to Grandpa Munsters drag racing coffin later that year. The first single off, Rob's first solo album, the song was a huge hit and the surreal video got heavy rotation on MTV. I actually think that Rob's solo stuff is much better then what he did as part of White Zombie, but really there isn't that much difference between the two. Rob has kept busy directing a few really terrible movies, but still making good music as he released Hellbilly Deluxe 2 in 2010.

2. "Number One Crush-Remix" -Garbage (1996)

What happens when you remix a almost unknown B-Side, and then throw it on the soundtrack to a terrible movie? You get my number 2 best song of the 90's. I've gone on record as saying I believe this is the most romantic song I've ever heard, and even I think that's a little odd. Still I do. #1 Crush was originally a B-Side to Garbage's "Subhuman" single which was only released in the UK in 1995. The song was then remixed and placed on the truly horrible 1996 version of Romeo and Juliet. The remix was the first time many Americans heard the song and I actually do believe it is the better of the two. Garbage went on to have a lot success the rest of the decade, even doing the title track to the James Bond movie "The World Is Not Enough." After a short hiatus in 2005 and lead singer Manson staring the "Terminator: The Sarah Conner Chronicles" the band is hinting a new album in 2011. I have to admit that Garbage has come very close to taking The Smashing Pumpkin's place in my holy trinity for some years now.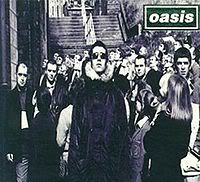 1. "D'You Know What I Mean?" -Oasis (1997)
I just want to make this clear right now. If I hadn't limited myself to one song from each group, this whole top ten would have been nothing BUT Oasis' song. I-LOVE-OASIS...simple as that. I've stuck by this band through thick and thin, and even when most gave up on them with the release of 2000's "Standing on the Shoulders of Giants". But I have to pick one song, and that one song is my all time favorite song, 1997's "D'You Know What I Mean". Taking almost the same chords of their huge smash ballad "Wonderwall" and turning them on their ears. D'You Know What I Mean is a rocking force of nature. Off their third album "Be Here Now", the song reached number one in the UK, but failed to reach the heights of Wonderwall here in the states. Oasis have had several line up changes over the year and released seven studio albums, one live album, and three compilation albums. Sadly in 2009 Noel Gallagher left the band after a bad, but common, row with his brother and Oasis front man Liam. This ended Oasis, as Noel was the primary creative force in the group. Many a predicting a Oasis reunion sooner, rather then later.

Well that's it, my top ten. If you disagree then bugger off! Or better yet make your own top ten list and post it for me to read.

Until next time, see you on the front line.